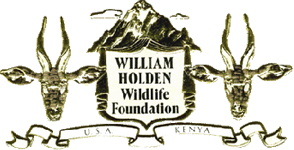 Nyariginu Primary School is a mixed day school located in Laikipia County outside of Nanyuki.
The Lillian and Jon Lovelace Library at Nyariginu Primary School was officially opened in Sept. of 1995. The teachers and the parents were extremely enthusiastic that we had chosen their rural school located near a village which is hardly on the map as a location for a new library.
Over the years, the dedication of the teachers, parents and students, and the assistance given by the Jon and Lillian Lovelace Library, the school has gone from strength to strength, and was therefore chosen as one of the rural schools that would be completely conceptualized through the Annenberg Grant. The whole of Nyariginu School has been rebuilt in cement with seven classrooms, including a special needs classroom, a kitchen canteen, and a new library, all fitted with desks, teaching materials and rainwater catchment.
All our rural school projects are visited by our education officers regularly.
The headmaster of all the schools who have our rural libraries credit the WHWF for increased scholarships of their students, and elevated performance.